Infunity Technologies creates top notch mobile applications that run on multiple platforms and allows our customers to invest in IT solutions with less effort for Cross Platform Development
Cross platform development is always the best possible strategy to cut the development cost for a mobile application and helps business to reduce upgrade costs, time, reach more audience without any loss of quality.
Our development team specialize in Xamarin, Ionic, Webix , React, PhoneGap and other popular technologies and frameworks. We develop cross platform mobile applications that deliver amazing features and experience as native mobile applications.
Our core development team has a full exposure of latest tools and technologies like PhoneGap, and Xamarin to develop world-class Hybrid Apps that offer native App experience. Our process methodology is noteworthy as we focus on highly customized cross platform application development.
CROSS PLATFORM
Effective mobile applications for Cross Platforms to offer amazing experience
Expertise in cross platform application development is competently shown in the functional mobile applications that we developed. Our skilled development team will create various cross platform mobile applications to meet business needs using all possible cross platform tools.
We are Cross Platform App Development Company
Infunity Technologies highly recommend Cross Platform App Development for clients looking for hybrid app that can be used on Android, Windows and iPhones rather than investing separately for each platform in order to reduce the development cost and time to launch the App. We develop very flexible, secure, modern, user friendly, and innovative applications for mobile devices. We can develop cross platform application with low cost and within the time frame requested by the clients. We have real time, proven experience in developing amazing cross platform applications to provide the best experience to your potential users for all the possible platforms and devices
Client Reviews
See why Clients Loves Us
"They are timely, efficient and use best practices in their development work." JUNE 25, 2019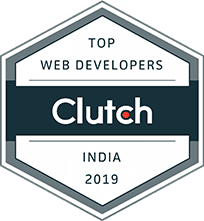 "The quality of the coding and in general work done has been very high. I would recommend them." JAN 19, 2019
Other Cross Platform App Development & Mobile Apps Services
React Native App Development
Cross Platform App Development Process
Project Requirement Gathering
We discuss the requirements with the client in order to get in depth knowledge of the process, provide required suggestions for the project in advance.
01
Final Delivery
We schedule a meeting with client to show them first draft and work on the client feedback before launching the project.
04
Analysing and Wireframing
We start working on prototype and share this with client for the review to ensure that everything is covered before proceeding to the design phase.
02
We test the project thoroughly along with security audit and report all outstanding issues to development team for the first draft.
05
Graphic Design
In this phase, we provide few screens and logo options to the client for their feedback before start working on the development process.
03
Development
Our dedicated development team start setting up DB Structure before creating functionality and other backend modules.
06
We recommend Cross Platform Application to our clients with
effective reasons below..
Fast Delivery
There is no need to have separate teams for the development, testing and maintaining applications for each and every platform. Hybrid Mobile Application Development allows you to have a unique code base for all platforms to accelerate delivery.
Cost Saving
By having a unique and reusable code base always helps to reduce the cost of the application. We suggest our clients for cross platform development approach to reduce hybrid mobile application development costs by 50% as compared to native applications.
Market Reach
By publishing your application on multiple platforms, you're definitely going to increase the chances of having a large number of user base worldwide and this will help you to get a higher return on your investments.
Why you need cross platform mobile app development?
Here are the best applications of our portfolio
Infunity Technologiesis a web and mobile app development company based in India, established in 2015. We are always ready to help Brands and Startups those are having an idea and want to convert into web or mobile app through our problem solving skills.
Plan to Start a Project
Our Experts Ready to Help You