Real estate is a sector where lots of opportunities are there to boost the business by digitizing necessary features through the internet.
The process of looking for the right buyers and sellers which was a major problem earlier has now been simplified with Real Estate Websites. This is very important to mark your presence online If your are providing any real estate services to your customers. This will definitely help your customers to get an easy service to grow your business online.
Why choose Infunity Technologies as a Real Estate Website Development Company?
Infunity Technologies having an experienced team of developers who are in Real Estate website development since more than 5 years and delivered good quality Real Estate Website Solutions to our clients over the globe.
Client Reviews
See why Clients Loves Us
"They are timely, efficient and use best practices in their development work." JUNE 25, 2019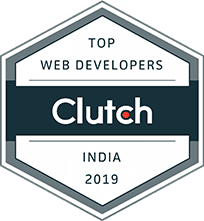 "The quality of the coding and in general work done has been very high. I would recommend them." JAN 19, 2019
Let's Build Great Things Together
Interested in starting a project? Well then, let's get connected to build attractive solution.
Here are the best applications of our portfolio
Infunity Technologiesis a web and mobile app development company based in India, established in 2015. We are always ready to help Brands and Startups those are having an idea and want to convert into web or mobile app through our problem solving skills.
Plan to Start a Project
Our Experts Ready to Help You