Traditional booking is now converted into digital booking application that provide the ease to the customer to book ticket over the internet and we provide events and ticket booking web and mobile development services.
Here at Infunity Technologies, we drive best results to our clients as we understand events and ticket booking requirements very closely and also our experienced and skills development teams implement the requirement exactly what is expected by the clients. Infunity Technologies delivered various events and ticket booking solutions that helps our clients to make a good presence around the globe in order to get more revenue. Our digital marketing team helps to provide best suitable content for the website to rank the website on top of the search results. Attractive designs of the website engage end customers and provide ease to booking tickets smoothly. 
Why Infunity Technologies?
In today's world, event and ticket booking has been changing rapidly with online ticketing and event solutions. Traditional technology has been replaced by modern and digital solutions right at your fingertips. Infunity Technologies has the capability to develop a cost effective, robust and user friendly event ticket booking website.
Client Reviews
See why Clients Loves Us
"They are timely, efficient and use best practices in their development work." JUNE 25, 2019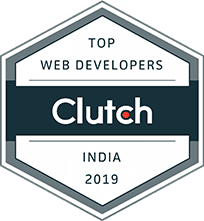 "The quality of the coding and in general work done has been very high. I would recommend them." JAN 19, 2019
Hire us for best Event and Ticket Booking Website Development
Our development team always keep themselves updated with the trending technologies that are are starting or about to start using for events and ticketing booking application. Our primary goal is to design,develop and deliver IT solutions to our clients within the time frame. We develop robust and scalable solutions for events and ticketing booking industries.
Here are the best applications of our portfolio
Infunity Technologiesis a web and mobile app development company based in India, established in 2015. We are always ready to help Brands and Startups those are having an idea and want to convert into web or mobile app through our problem solving skills.
Plan to Start a Project
Our Experts Ready to Help You